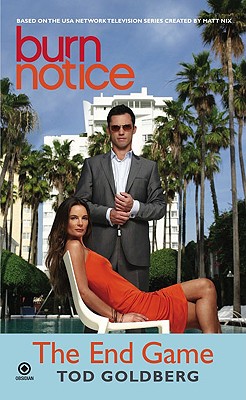 Stock Image. Our cover may be different
Author Name Tod Goldberg
Title Burn Notice: The End Game
Binding Mass Market Paperback
Book Condition Used - Good
Publisher Signet May 2009
ISBN Number 0451226763 / 9780451226761
Seller ID 680263
All books from our inventory are good to like new condition, unless otherwise stated. Satisfaction is guaranteed.
More Description
Ex-covert op Michael Westen has a new client. Paolo Fornelli is Helmsman for a yacht in the Hurricane Cup-a winner-take-all race financed by the super-rich and preceded by a week of highstakes gambling, high-risk business, and high-class attitude. Paolo's family has been taken hostage. If Paolo ever wants to see them again, he must make it to the final race-and lose.
To find the kidnappers, Michael will have to infiltrate high society and enter a deadly game against deadlier opponents in a world where money isn't the only thing worth killing for...

Price = 3.50 USD