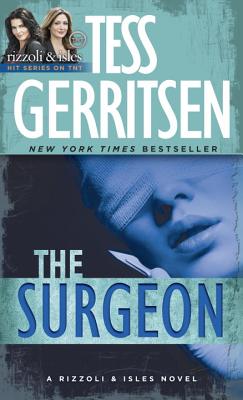 Stock Image. Our cover may be different
Author Name Tess Gerritsen
Title The Surgeon
Binding Mass Market Paperback
Book Condition Used - Good
Publisher Ballantine Books July 2002
ISBN Number 0345447840 / 9780345447845
Seller ID 643322
All books from our inventory are good to like new condition, unless otherwise stated. Satisfaction is guaranteed.
More Description
"A briskly paced, terrifically suspenseful work that steadily builds toward a tense and terrifying climax.""--People" (Page-turner of the week)
He slips into homes at night and walks silently into bedrooms where women lie sleeping, about to awaken to a living nightmare. The precision of his methods suggests that he is a deranged man of medicine, prompting the Boston newspapers to dub him "The Surgeon." Led by Detectives Thomas Moore and Jane Rizzoli, the cops must consult the victim of a nearly identical crime: Two years ago, Dr. Catherine Cordell fought back and filled an attacker before he could complete his assault. Now this new killer is re-creating, with chilling accuracy, the details of Cordell's ordeal. With every new murder he seems to be taunting her, cutting ever closer, from her hospital to her home. And neither Moore nor Rizzoli can protect Cordell from a ruthless hunter who somehow understands--and savors--the secret fears of every woman he kills.
" A] top-grade thriller . . . Sharp characters stitch your eye to the page. An all-nighter."--"Kirkus Reviews" (starred review)
"Creepy . . . will exert a powerful grip on readers."--"Chicago Tribune"
Price = 4.00 USD