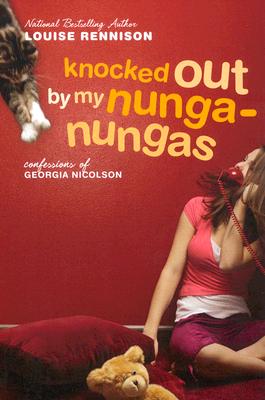 Stock Image. Our cover may be different
Author Name Louise Rennison
Title Knocked Out by My Nunga-Nungas: Further, Further Confessions of Georgia Nicolson (Confessions of Georgia Nicolson)
Binding Trade Paperback
Book Condition Used - Good
Publisher HarperTeen March 2003
ISBN Number 0064473627 / 9780064473620
Seller ID 576919
All books from our inventory are good to like new condition, unless otherwise stated. Satisfaction is guaranteed.
More Description
Georgia Nicolson is now the girlfriend of the Sex God (aka Robbie), and things are wonderful. Except her loony parents are dragging her off to Och Aye land (aka Scotland), and the Sex God's band's chance at a record contract has left her something of a "pop widow."
Then up rears temptation in the form of old flame Dave the Laugh. Is Georgia about to become a shameless vixen?
Price = 3.50 USD