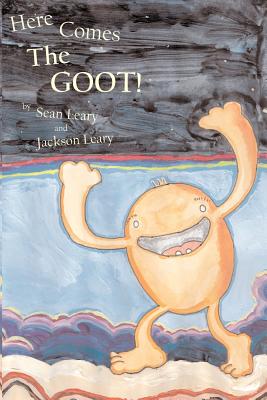 Stock Image. Our cover may be different
Author Name Sean Leary, Jackson Leary
Title Here Comes The Goot!
Binding Trade Paperback
Book Condition Used - Good
Publisher Dreams Reach Productions November 2010
ISBN Number 0977281965 / 9780977281961
Seller ID 570834
All books from our inventory are good to like new condition, unless otherwise stated. Satisfaction is guaranteed.
More Description
The cute, lovable GOOT is on the rampage Does he want candy? No No No Does he want cake? No No No Does he want huggers and kissers? Yes Yes Yes Sean Leary's HERE COMES THE GOOT is a fun, colorful beginning reader's book with a simple but heartfelt message -- that everyone, even a rampaging GOOT, wants affection and love. It's the first children's book by Leary (author of the best-selling short-story collections EVERY NUMBER IS LUCKY TO SOMEONE and MY LIFE AS A FREAK MAGNET), featuring illustrations by him, and background landscapes assembled from sketches by his two-year-old son, Jackson. The result is a vibrant, original, funny and warm book that parents and small children will enjoy reading again and again.
Price = 4.00 USD