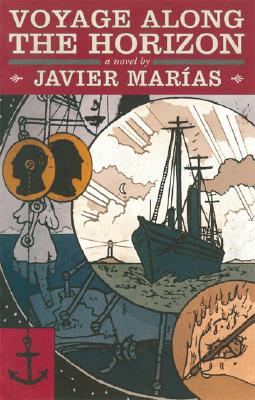 Stock Image. Our cover may be different
Author Name JAVIER MARÍAS
Title Voyage Along the Horizon
Binding Trade Paperback
Book Condition Used - Good
Publisher Pub Group West April 2006
ISBN Number 1932416404 / 9781932416404
Seller ID 518633
All books from our inventory are good to like new condition, unless otherwise stated. Satisfaction is guaranteed.
More Description
"Voyage Along the Horizon" revolves around an intrepid expedition: the eccentric, wealthy Captain Kerrigan, an attractive man with a shadowy past, organizes a trip to Antarctica for a select group of writers, artists, and scientists.
Amid sudden kidnappings, torrid manuscripts, Edwardian spinsters, and lethal duels, this seafaring tale is also a narrative of psychology, obsession, the writer's craft, and human nature, all of which Marmas has wrapped up in an evocative, nostalgic novel that is both witty and dark. Fascinated by the question of uncertainty, Marmas eschews the solution and prefers to revel in the narrative process itself, and asks the reader to consider the possibility that the truth as we know it isn't nearly as interesting as its own shadow.
Price = 8.00 USD