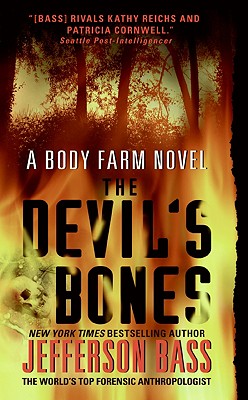 Stock Image. Our cover may be different
Author Name Jefferson Bass
Title The Devil's Bones: A Body Farm Novel
Binding Mass Market Paperback
Book Condition Used - Good
Publisher Harper February 2009
ISBN Number 0060759909 / 9780060759902
Seller ID 363697
All books from our inventory are good to like new condition, unless otherwise stated. Satisfaction is guaranteed.
More Description
A burned car sits on a Tennessee hilltop, a woman's lifeless, charred body seated inside. Forensic anthropologist Bill Brockton's job is to discover the truth hidden in the fire-desecrated corpse. Was the woman's death accidental . . . or was she incinerated to cover up her murder?
But his research into the effect of flame on flesh and bone is about to collide with reality like a lit match meeting spilled gasoline. The arrival of a mysterious package--a set of suspiciously unnatural cremated remains--is pulling Brockton toward a nightmare too inhuman to imagine. And an old nemesis is waiting in the shadows to put him to the ultimate test, one that could reduce Brockton's life to smoldering ruins.
Price = 4.00 USD