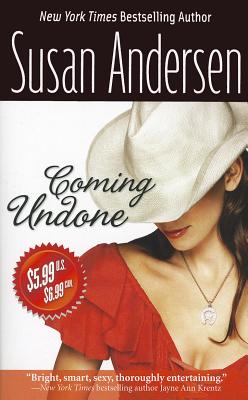 Stock Image. Our cover may be different
Author Name Susan Andersen
Title Coming Undone
Binding Mass Market Paperback
Book Condition Used - Good
Publisher HQN Books May 2012
ISBN Number 0373776632 / 9780373776634
Seller ID 285883
All books from our inventory are good to like new condition, unless otherwise stated. Satisfaction is guaranteed.
More Description
A timeless tale of sex, love and rock 'n' roll from New York Times bestselling author Susan Andersen
Priscilla Jayne Morgan is on the brink of music superstardom-so why are all her dreams suddenly in danger of unraveling? First she had to fire her crooked-manager mama, and the tabloids are having a field day. Now her record label's hired a watchdog to escort her on her massive summer tour. And not just any watchdog, but hotter-than-hot Jared Hamilton-the guy she once idolized.
Jared remembers exactly what a handful the headstrong P.J. can be. Problem is, he'd love to have his hands full of her. But he's cool. He's professional. And he's always in control. At least he'd better be, because for five long weeks he'll be stuck in close quarters with the one woman he's never been able to forget....
Price = 3.00 USD